The bewitching hour often brings an unwelcome sound—the mournful whines of a restless dog piercing the nighttime silence. As bleary-eyed owners fumble to decode what triggered this disturbance, the reasons for canine vocalizations in the wee hours remain shrouded in mystery. This prompts frustrating guesswork to settle the anxious pup and salvage precious sleep.
Before dashing to comfort a 2 AM whiner, pause and consider what motivates these untimely pleas. While usually communicating an unmet need, excessive nighttime whimpering may require veterinary guidance. Arm yourself with understanding of the likely causes and solutions to maintain sanity and sleep when the dog days turn into disturbed nights.
Common Reasons Dogs Whimper and Whine in the Dead of Night
Needing Bathroom Breaks
A near-universal trigger for nighttime whimpering is an urgent need to potty, especially in young puppies and senior dogs. Program more frequent toilet trips before bedtime and monitor water intake near bedtime to reduce accidents and resulting vocal SOS calls for help.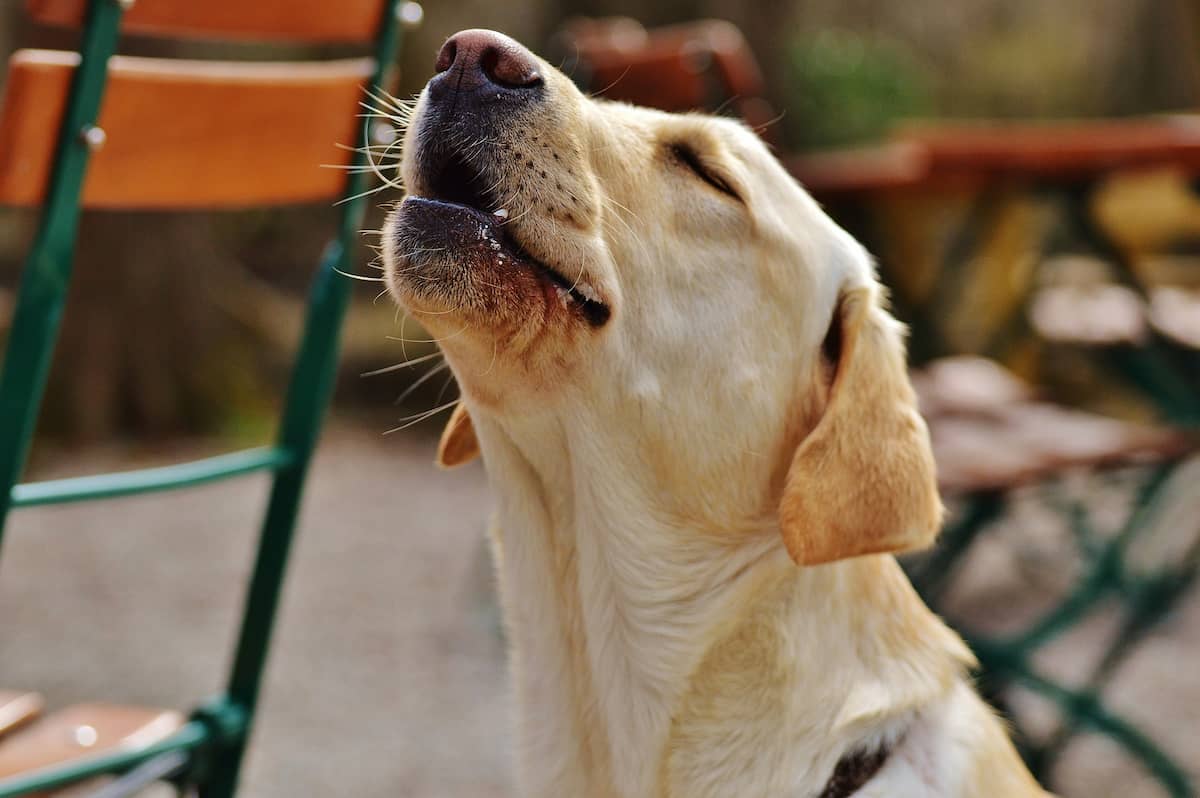 Physical Discomfort or Sickness
Various types of pain or illness—like dental disease, arthritis, gastrointestinal upset, or even severe itchiness—can wake a dog and prompt piteous whines. Behavioral clues like limping, lack of appetite, or obsessive licking and biting signal veterinary intervention may be warranted.
Cognitive Decline in Elderly Dogs
Disorientation and memory loss in aging dogs contributes to distress whimpering when they forget their surroundings or normal routines. Increase night lighting, keep spaces clutter-free, maintain strict schedules, and consider prescription medications if dementia is suspected.
Separation Anxiety
Dogs with severe attachment issues may panic when left alone at night, whimpering, howling, and barking to elicit a response. Counterconditioning by gradually building independence helps reinforce security. In extreme cases, anti-anxiety medication facilitates treatment.
Insufficient Exercise or Mental Stimulation
Under-exercised dogs left with pent-up physical and mental energy pine for action and make their pleas known. Ensure adequate daily exercise and enrichment. Provide interactive puzzle toys for independent play to prevent demands for midnight playtime.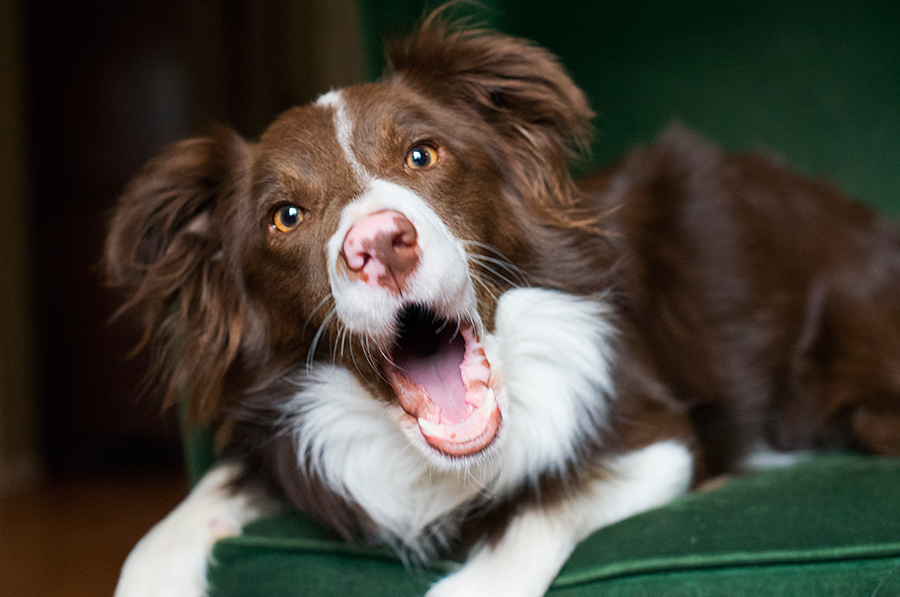 Attention-Seeking Behavior
Some dogs learn that whining, barking, or howling earns them coveted owner interaction in the middle of the night. Ignore all vocal bids for attention after initially confirming the dog's safety. Reinforce quiet nights with lavish praise and rewards at dawn.
Underlying Fear or Phobia
Unexpected noises like garbage trucks or flashes of light can startle anxious dogs, who then whimper incessantly seeking reassurance. Identify and control any startling nocturnal stimuli. Prescription anti-anxiety medications, calming wraps, and positive reinforcement exercises help boost confidence.
Hunger Pangs
Dogs unaccustomed to an empty stomach overnight may beseech middle-of-the-night feedings with plaintive wails. While giving in seems kind, it reinforces bad habits. Ensure proper daytime nutrition is provided and maintain regular feeding times.
Restoring Peaceful Slumber by Decoding Your Dog's Distress Signals
While patience-testing, nighttime whimpering is rarely random. Careful sleuthing of your dog's daily rhythms, diet, and home environment provides clues to likely causes. Seek veterinary counsel immediately if new vocal behaviors represent potentially concerning pain symptoms or illness. With diligent training, proper overnight potty breaks, and compassionate medical care as needed, the midnight cries of your anxious hound can give way again to restorative nights of quiet companionship.